CarlyStipe.com      100% duct tape accessories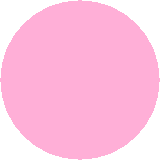 In the Twin Cities?

Have a ...

© 2009 Carly Stipe. No portion of this website may be reproduced, in part or whole,

in any medium without the specific written permission of the owner.

Have a beautiful day.





*Payment/orders

I am accepting payment through PAY PAL, or

credit card (phoned in order only).

*Returns/Damaged in shipping

Happiness is a must with your duct tape creation; You have 30 days to return your unhappiness from the day you place your order. If your order was damaged during shipping or your bag was defective let us know. I will turn that frown upside down.

*Shipping is FREE on all online orders.

Online orders are shipped through USPS.

You will be notified by e-mail when your order is on it's way.

Every duct tape wearable art is handmade individually so please allow 1-2 weeks to receive your order.

*Privacy

Rest assure, we will never pass along or sell your personal information to anyone. Occasionally we will send out a newsletter updating you on new designs, new places to shop for Carly's 100% Duct Tape Accessories, and happiness about the stucky stuff.

Carly Stipe

Darn Knit Anyway

423 S. Main Street Suite 423 Stillwater, MN 55082