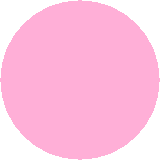 Are you located in the Twin Cities?

Gather your friends for a make-your-own 100% duct tape purse party. Carly will come to you and provide the tools and know how. Lots of colorful rolls of tape to choose from.

2 hour COIN PURSE party $40 per person.

4 hour PURSE party $64 per person.

Maximum 8 people

Minimum 4 people

Children's birthday party - 1 1/2 hours for up to 8 guests. Includes a gift for the Bithday Child valued at $48. Total cost $150

© 2009 Carly Stipe. No portion of this website may be reproduced, in part or whole,

in any medium without the specific written permission of the owner.

Have a beautiful day.

Book your party today!

651-245-0377

CarlyStipe.com      100% duct tape accessories